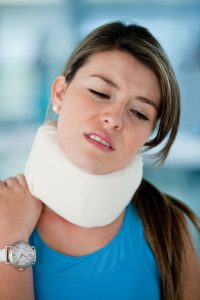 The offices of John R. Bartos & J. Bernard Schultz, Personal Injury Attorneys Bellaire, is ranked one of the top Bellaire law firms serving clients and the surrounding areas such as Houston, Houston Heights and Garden Oaks. Our personal injury attorneys concentrate in complex personal injury litigation such as car accidents, motorcycle accidents , 18-wheeler accidents and even brain injury cases where individuals seek justice.
Find the Right Personal Injury Attorneys Bellaire Residents
While considering the personal injury attorneys of John R. Bartos & J. Bernard Schultz in the Bellaire area it is important to realize that not every case, just like not every attorney, is the same. The offices of John R. Bartos & J. Bernard Schultz, Personal Injury Attorneys represent a variety of people and situations regarding personal injury cases.
Experienced Personal Injury Attorneys Bellaire Residents
If you or a loved one has been seriously injured in a car accident, 18-wheeler accident or have suffered from brain injury due to a personal injury accident in the Bellaire and surrounding areas, we would like to help you. As experienced personal injury attorneys in the Bellaire area we know that the need to contact an attorney immediately arises when you are in a difficult situation due to injuries, expenses and emotional distress. We have the experience of over 25 years in the Bellaire area handling various accident cases for injured people incuding motorcycle accident injuries.
What You Should Know About Personal Injury Accidents & Cases in Bellaire
Delays in pursuing what the law says you are legally entitled to can have disastrous effects. Insurance companies frequently dispatch attorneys, adjusters and experts to the scene of serious car and other accidents for an investigation in an effort to reduce their liability for damages. So it is very important that you have an attorney looking out for your interest as quickly as possible. Contact us today to discuss your case with a free consultation. We want to help you.
If you have a civil problem such as those listed on our Areas of Practices page or other legal questions and are in the Bellaire area, please call us or send us a message for an answer by one of the personal injury attorneys regarding how your personal injury situation can be resolved. We want to be your personal injury attorneys Bellaire residents!
For Personal Injury Attorneys in Bellaire Call Us for a Free Consultation!
This web site is designed for general information only. The information presented on this website should not be construed to be either formal legal advice or the formation of a Houston lawyer/client relationship.