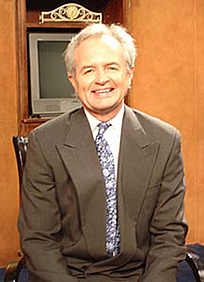 Admitted to the Bar: 1975, Texas
Preparatory Education: University of Houston, (B.A. 1971)
Legal Education: University of Houston, (J.D. 1975)
Assistant District Attorney of Harris County, 1976-1978
Assistant Attorney General of Texas, 1978-1980
Appointee to the Battleship Texas Advisory Board.
Served on the Executive Board of the Houston Branch of the NAACP for two years and was the nominee of the Democratic Party of Harris County for District Attorney in 1984.
Partner in a private law practice in Houston with former Mayor Fred Hofheinz until January 1996, when their firm joined with Williams, Birnberg & Andersen, L.L.P.
David managed the affairs of clients before state, local and federal Agencies as well as governing bodies. He represented many businesses with contract concerns before city government.
Currently Of Counsel to the firm of John R. Bartos, Attorney at Law.
His current practice focuses primarily on criminal defense law. He has represented companies facing legislation and regulation.
David has contributed articles on political affairs and public policy to the editorial pages of the Houston Chronicle, the Dallas Morning News, and other Texas newspapers.
From 1985-1987 he authored a monthly column on politics entitled "The Cutting Edge: for Houston Community Newspapers and the 1960 Sun.
From September 1989 until 1994, David hosted and co-produced Pressing Issues, a live one hour public affairs television program with viewer participation broadcast weekly on Access Houston television.
Has been a frequent guest commentator on political matters for two Houston radio programs. Additionally, David co-hosted a Houston radio program covering political issues and ideologies called Hunter & Jones, which broadcast live daily from 1-3 p.m. in 1997 and 1998 on 97.1 FM.
Beginning in 2001, David has co-hosted with Gary Polland a live weekly-hour long broadcast "The Real Deal" on Houston Media Source. The show has caller participation and uses local political talent, officeholders and activists to encourage public education on politics.  Currently co-hosts Red, White & Blue on Houston PBS. http://www.houstonpbs.org/shows/localproductions/rwb/