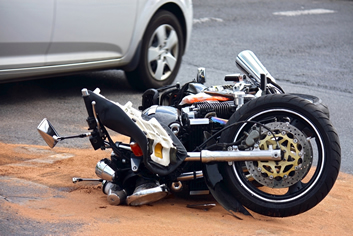 We are experienced motorcycle accident injury attorneys.   John R. Bartos has been a licensed Texas lawyer since 1981. J. Bernard Schultz has been a licensed Texas attorney since 1964. We have practiced law in Houston, Harris County and surrounding counties our entire careers. We have also handled numerous serious injury cases all over the State of Texas.
Motorcycle Accident Injury Common in and Around Greater Houston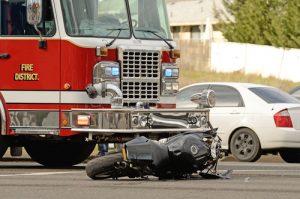 Motorcycle accidents are unfortunately a common occurrence in Houston. Because of the unprotected nature and small size of motorcycles, the odds are stacked against motorcyclists.  Motorcycle accidents tend to be more serious in nature with greater injury or even death.  As a victim of a motorcycle accident, it's important to understand your legal rights and options. Sometime these accidents are caused by drunk drivers.  
While motorcycles offer a practical solution in Houston's traffic, they also pose a challenge in visibility. For many people, riding a motorcycle is also a hobby, a thrill, or even a way of life. We know that even the most experienced rider, wearing full protection, must constantly be vigilant for the negligent driver or dangerous road hazard. It is just very difficult for drivers to see motorcyclists.
Motorcycle Accident Common Injuries
Motorcyclists have little protection from the elements and other vehicles; therefore, motorcycle accident injuries can be quite extensive and may include the following:
Fractures to bones.
Severe burns
Severe head trauma
Spinal cord injuries
Neck injuries
Disfigurement
Loss of limbs
Paralysis
Death
According to Research and Innovative Technology Administration's Bureau of Transportation, there have been over 106,000 motorcycle accident injuries in the U.S. With the advent of the no helmet law in many of our states, fatalities have doubled over the last 10 years. Sadly the motorcycle accident injury rate is very high.  Houston has very heavy traffic and every day all across Houston there are very serious vehicle accidents.  Trucks and cars are challenged with visibility issues of motorcycles. They just are unable to see the motorcycle riders before it is too late.
What To Do in the Case of a Motorcycle Accident Injury
If you were injured in a motorcycle accident, you should be focusing on one thing – getting better. At the personal injury law office of John Bartos, our team will investigate the details of the motorcycle accident and advise clients on every step of the process for building a good personal injury case.
If you or a loved one were involved in a motorcycle accident, call Houston motorcycle accident injury lawyer John Bartos today!  Contact us for a free consultation.