Premises liability claims often present liability issues. This is because an injured party not only has to prove that some dangerous condition on the property caused the injury, but that the owner of the property had notice of the existence of the condition on the property. The Texas Legislature and Courts have consistently come down on the sides of big corporations and insurance companies in premises liability cases. It is important to have an attorney who will fight to properly present your claim to get the best results.
Premises Liability is Caused by Unsafe Conditions on Someone's Property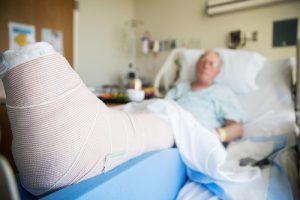 A premise owner is responsible to keep unsafe conditions from existing on their property. In some cases, if the owner knew or should have known that a dangerous condition existed and it causes an injury, they may be legally responsible. These cases can be intricate and require investigation as soon as possible.
Types of Premises Liability Negligence Cases:
Our firm handles cases involving a variety of negligent acts and conditions, such as bad lighting, defective stairs, defective railings, falling objects, or building code violations. Some of the premises liability cases that we have been involved in include:
Slip and falls
Trip and falls
Elevator injuries
Apartment complex accidents
Defective sidewalks or parking lots
Swimming pool accidents
Steps After Getting Hurt
When an individual hurts themselves due to a dangerous condition on premises, the property owner may be liable for the individual's injuries. It is important to fill out an incident report when the accident occurs for documentation purposes. Do keep a journal of all events. We will need to thoroughly investigate the case, question witnesses, review video evidence, and gather medical evidence. Speak with one of our premises liability attorneys for a Free Legal Consultation.