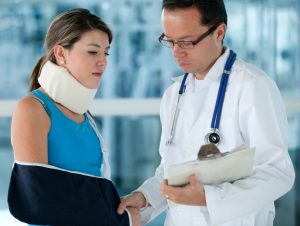 Most Houston personal injury negligence cases result from the negligence of another party. Negligence is generally defined in Texas Law as the failure to use ordinary care, that is, failing to do that which a person of ordinary prudence would have done under the same or similar circumstances or doing that which a person of ordinary prudence would not have done under the same or similar circumstances. This is one of the questions that a jury will have to answer in a negligence or other tort law case. It is important to contact us as soon as possible so that evidence can be preserved and facts gathered to show that the other party was the negligent party in the event that caused your injuries.
Selecting a Houston Personal Injury Negligence Attorney
Selecting an experienced personal injury lawyer to help you after a serious accident or injury can be overwhelming. We have successfully represented clients involved in automobile collisions and other tort cases in Texas for many years. It is vital that you seek medical treatment as soon as possible if you are injured. We recommend that you NOT give a statement to the other driver's insurance company without first consulting with an attorney .The insurance company is not on your side. They are looking to minimize their expense and will have attorneys advising them. Find an attorney with the experience to match those of the negligent parties. You should have an attorney advising you as well. Insurance companies and big corporations who are legally responsible for acts of negligence can afford to spend whatever it takes to protect their interests.
Free Houston Personal Injury Negligence Case Evaluation!
We will evaluate your Houston personal injury negligence case for you for free. This includes automobile accidents, truck collisions, drunken driving accidents, pedestrian accidents, motorcycle accidents, bicycle accidents, premises injuries and more. We accept personal injury cases on a contingency basis. You do not pay unless we make a recovery for you. You must find an experienced personal injury lawyer who wants to help maximize your potential compensation for your Houston personal injury negligence case.
Answers to Your Questions after a Serious Injury
If you, a loved one, or friend have been injured and are searching for a Houston personal injury negligence lawyer feel free to give us a call. Many people have questions and need answers regarding their injury. Speak with one of our personal injury attorneys for a Free Legal Consultation.
For Houston Personal Injury Negligence Call Us Today!
This web site is designed for general information only. The information presented on this website should not be construed to be either formal legal advice or the formation of a Houston lawyer/client relationship.