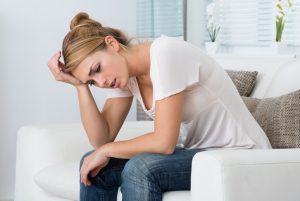 It can be emotionally overwhelming when you go through a fragile and unexpected situation. When you find yourself in a place where you need emotional distress attorneys in Houston, don't hesitate to reach out to us for a complimentary consultation. Speaking with a professional will give you a better understanding of what you're facing and will allow you to start the process of moving forward. We have an in-depth understanding of the law, as well as what you're going through.
There are many situations that require emotional distress attorneys in Houston, such as when you've witnessed a loved one harmed or brought to death, you've seen a body mishandled after someone has passed away, or if you were a bystander in a tragic event and were in danger. These moments can be difficult to move past and may require a certain amount of therapy. It is understandable if you've lost sleep, and the repercussions of the event or situation can result in a deterioration of your mental and physical health. Don't be left alone in these situations, even if you think you can't afford the cost of therapy. Don't be left without an adequate amount of help—contact the Law Offices of John R. Bartos and J. Bernard Schultz today!
Talk to our Emotional Distress Attorneys in Houston for a Free Consultation today!
As emotional distress attorneys in Houston, we will guide you through the procedures and answer any questions that you have. We understand that you'll have concerns and you're in a fragile place, but we will handle your case in a professional and thoughtful manner. When you want to be in reliable hands, finding a reputable law firm is a must. If you've suffered from emotional stress due to a situation that was out of your control, don't hesitate to utilize the complimentary consultation so you can ask questions and learn more about your options. The sooner you start moving forward and finding a resolution, the more you'll start to feel like yourself again.