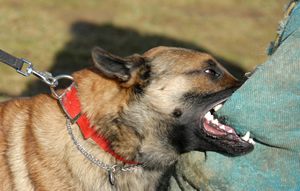 Have you or a loved one suffered from dog bites in Houston? Dog bites can be very traumatic and can result in serious injuries and disfigurement. If you are or your child is bitten or attacked by a dog, you should first make sure you identify the dog, get medical treatment and report the incident to the police. Try and obtain as much information about the owner, dog, and any witnesses. It is extremely important to know if the dog up to date on vaccinations as well. Then contact an experienced attorney to discuss the incident. While dog bites are not common, the damages from them can be severe. Over half of the victims are children. There are various situations in which an owner can be liable for a dog attack, even if the dog has never bitten anyone before.
Damage from Dog Bites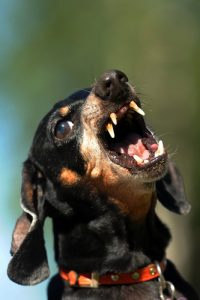 People love their dogs but not every owner is a responsible pet parent.  Large and small dogs that bite can cause damage that is way more than just visible scars. Children are the most common victims of dog bites. Children are prone to have the most physical and emotional trauma from dog bites that can cause many issues for life.  Even a parent who has witnessed their child attacked by a dog can also suffer emotional distress.
Consult an Experienced Attorney Who Handles Complex Dog Bites
You should consult an experienced attorney. Do not give a statement to anyone from the insurance company without speaking with an attorney. We will evaluate your case for free. Neighbors may need to be interviewed to find out if the dog has caused problems or bitten anyone in the past.
How The State of Texas Handles Dog Bites
Texas does not have a statue on the books for dog bites but it does follow the "one bite rule".  This means that a dog bite victim can recover compensation from the pet's owner if the dog has a prior history of biting someone and the owner knowing about it.
Long Term Effects from Dog Bites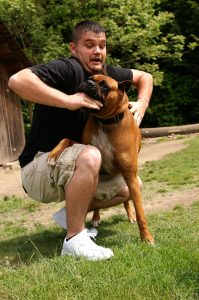 Dog bites can result in scarring, emotional trauma and disfigurement that can last a lifetime. In many cases, it would be wise to get an evaluation from a plastic surgeon to see if any repair of the dog bites can improve the appearance of the injury. Infections from puncture wounds are a concern that may need to be addressed by your physician. Making sure that the offending dog had proper rabies vaccinations is critical.  Some examples of long term effects can be:
Disfigurement
Permanent scars
Amputation
Mobility issues
PTSD
We are Dog Lovers, but Being a Dog Lover Means Being a Responsible Dog Owner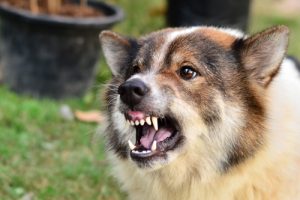 In some municipalities, including Houston, there are leash laws or other ordinances that require dogs to be under the control of its owner. These ordinances are one way for a person severely injured by a dog to avoid the so-called "one-bite" rule, which states that a dogs' owner is not responsible unless they know that the animal had a vicious tendency or has bitten someone before. A handler's negligence can lead to liability for an injury caused by a dog. It is important to have us let the insurance company know that this was a serious and traumatic event for you or your child.
Free Legal Consultation with a Dog Bite Attorney
We have been handling cases like dog bites, dog mauling and other injuries since 1981. If you or a loved one has been injured by a dog then speak with one of our attorneys experienced in animal control cases for a Free Legal Consultation.